The Golden Gate Bridge from Horseshoe Bay
5D Mk III, EF 24-70 f/2.8 L II, Lee Big Stopper - f/11, 30 sec, 38mm.
Shooting the San Francisco Icon. After living in the area for nearly six months now, I decided it was finally time to capture some images of the Golden Gate Bridge. My research showed the 4 best angles to shoot the bridge from, without using a boat or helicopter that is. Baker beach, Marin headlands or Battery Spencer, Fort Point and Horseshoe Bay.
Now I need to finish all four locations and decide what I personally like the best, the crowds of tourists have kept me away from the Marin side, that seems to be where most people flock to. Baker beach and the Presidio are so far my choice due to light and foreground interest. Kirby Cove from the Marin side looks worth a hike down to the beach also.
I will also try walking out on to the bridge at dusk and shooting up the towers with a telephoto lens, I have not seen much done that way. Also a tower shot with the city in the background would be nice to compliment my Bay Bridge Shot, incidentally I like shooting the Bay Bridge better.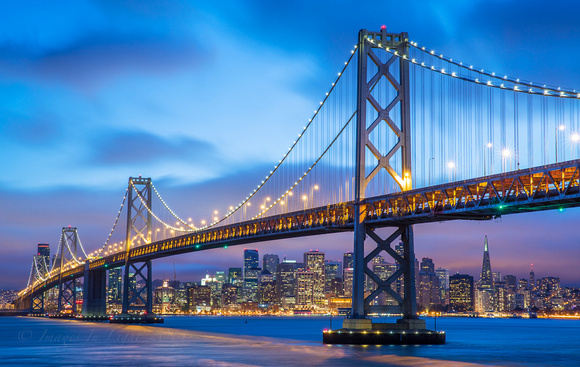 Ross