5D Mk III, 70-200 f/4 L IS, 116mm, 1/500 sec at f/8
Larger Image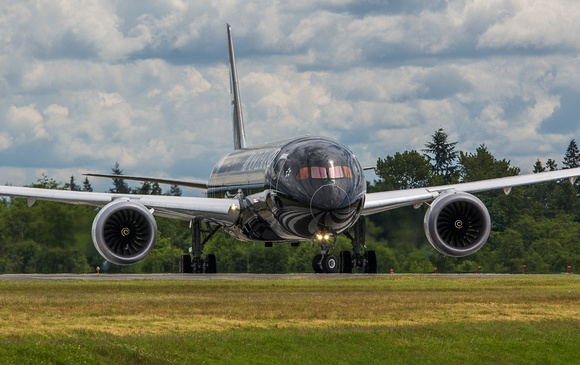 I like shooting Jets on this corner, the runway stripes make for an
5D Mk III, 70-200 f/4 L IS, 165mm, 1/640 sec at f/7
Larger Image
5D Mk III, 70-200 f/4 L IS, 138mm, 1/500 sec at f/8
Larger Image
Somehow this blog seems fitting as I move in to a new career on the professional side, going from an Aerospace Design Engineer at Boeing to a Camera Field Test Engineer with Amazon.
I have to hand it to the marketing folks at Air New Zealand, this is one fine looking airplane.
My next blog should be coming from the Bay area, somewhere near Sunnyvale. Stay tuned.
Ross