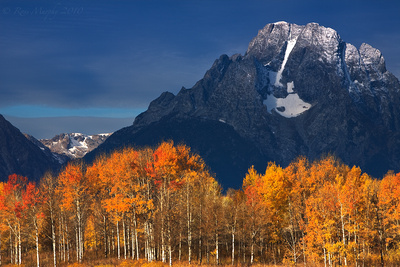 Image: Snake River, 5D, 70-200 f2.8 IS L, 3 stop soft GND, B + W CPL.
Larger Image
A very handy tool in
CS4
is the color range selection for selecting large areas by color, this can be used to selectively lighten, darken, adjust color or sharpen by selecting a color. From the menu 'select > color range' in the dialog box adjust 'fuzziness' to desired level, (watch the preview) around 20-60 will work, then select the '+ eyedropper' to add more of the color range to be adjusted, say OK and select the adjustment layer from the pallets menu, ie. levels, color balance, etc... and adjust your image. In the above image this allowed me to adjust just the yellow in the trees to the levels I needed. Nice little trick and well worth trying.
Same in this image.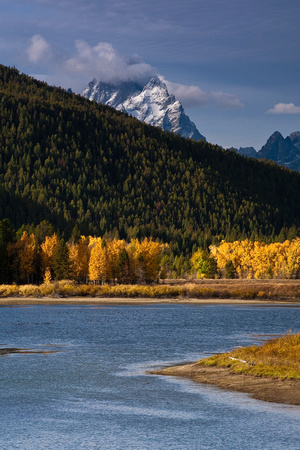 Ross Murphy
Images In Light