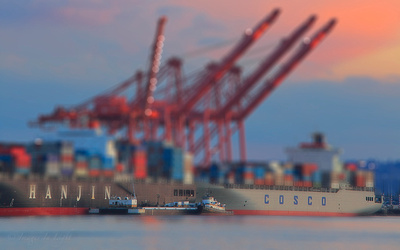 Image: Seattle docks, 5D Mk II, 70-200 f4 IS L
Larger Image
This image was shot normally and then the out of focus area was added with CS4, using a gradient mask and the blur filter, this can also be accomplished in camera with tilt shift lenses.
These are fun images to put together and give the impression of models or dioramas.
Simply create a new back ground layer, add the filter>blur>lens blur
edit in quick mask mode and choose the gradient tool of your liking
finally bump up your curves to soften the edge contrast.
Ross Murphy
Images In Light