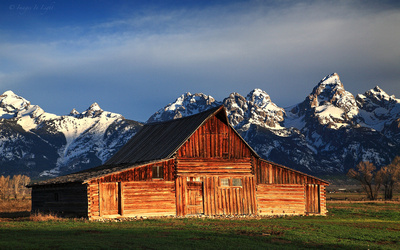 Image: 5D, 24-105 f4 L IS, 1/25s at f 11, 67 mm, on tripod, no crop.
When is enough, enough. Has the point already been reached ? For point and shoot cameras it was probably way back at 6mp, For some applications with APS-C, I think the answer is yes, some people are saying that diffraction is not an issue, maybe theoretically it isn't, but practically, I believe it is, the 15mp is the example I refer to, for a lot of work with a crop sensor this wont be an issue, however my findings with that resolution showed diffraction problems at f11 with fine detail in landscape photos, this, I believe is the best reason to go Full Frame for landscape photography and 1.6 crop should have stayed at 12mp. An option for future cameras is to increase the sensor size, maybe from 1.5 to 1.3 for crop. For full size we are at 25mp and I have no complaints at 21mp, so where is the number for full frame 35mm sensors ? we will have to wait and see, but if I where to hazard a guess, I would say 28mp. 21mp is enough for me, if I feel a need to print larger than I do now, I will go to
medium format
. With a well exposed image I can currently print a 24 x 36 on an
ipf6100
, matted and framed that becomes 32 x 44, that's pretty big and is enough for most fine art work, some of my panoramas can be printed a lot bigger, for posters and billboards its a different story. Lets look at the 5D Mk II, its pixels are the same size as a 20D which is 6.4 µm, the 50D is at 4.7 µm, a 50D scaled up would be around 38 mp I believe, that I think is to far and I hope Canon doesn't go there, again those pixels may be very good for modeling and bird photography, but landscape is more demanding on a sensor, the amount of detail I see in some landscape shots is immense and I hope the camera companies keep this in mind. The older lens's are also a problem, new lens's are required to keep up the resolving power of these high mp cameras and they are getting very expensive, the new 24mm tilt/shift lens is retailing for around
$2200
and the 17mm for
$2500
, the 24mm f1.4 is
$1700
it goes on and cost's start approaching medium format territory.
Update:
With the improvement in lenses and sensors since I first wrote this article, I am upping the MP's that I want to somewhere under or around 50mp. I am currently using a 5Dmk III, D800E and just ordered a A7r II to use with my Canon lenses. I will update this article again soon....
Image: D800E,
AF-S

70-200mm f/2.8G ED VR II
Ross
Images In Light