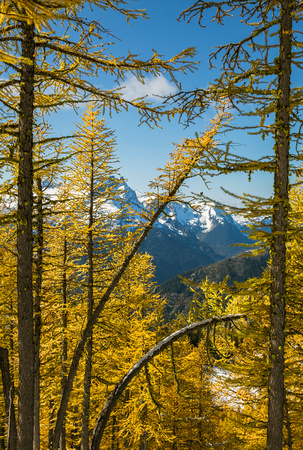 5D Mk III, 24-70f/2.8 L II, f/11, 1/125 sec at 39mm, ISO 100, hand held.
Government shutdowns and high country snow have put a damper on my normal locations for fall color this year (shame on my government) normally I make a couple of trips to shoot fall color at Mt Rainier, but this year its closed.
5D Mk III, 70-200f/4L IS, f/7.1, 1/2000 sec at 89mm, ISO 100, hand held.
Buck Mountain from the trail
Carne Mountain
was this years fall destination, a wonderful hike near lake Wenatchee, not for the beginner, it is 8 miles round trip with 3500 feet of elevation gain, snow shoes may or may not be required at this time of year.
5D Mk III, 24-70f/2.8 L II, f/11, 1/200 at 24mm, ISO 100, hand held.
Golden Larch on the trail
Larch
grow between 6000 and 7000 feet on the east slope of the Cascades here in the Pacific Northwest and usually require a significant hike to be seen in any quantity. Their color is incredible if you hit it right, seen with snow and blue sky's makes it all the better, we had a real treat this last weekend.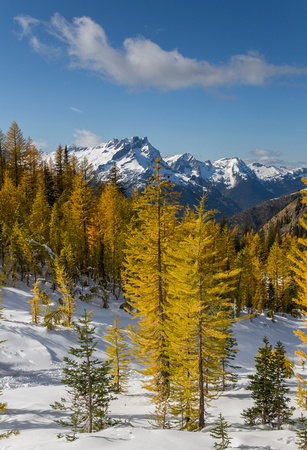 Image: 5D Mk III, 24-70f/2.8 L II, f/11, 1/200 at 35mm, ISO 100, hand held.
Larch, Buck Mountain and the Chiwawa range
Ross