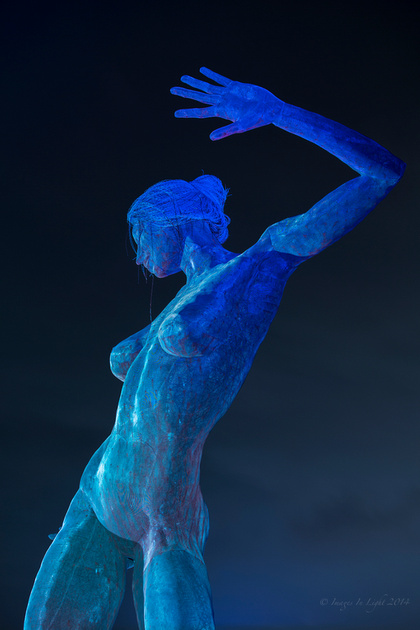 Marco Cochrane's sculpture "
Bliss Dance
" was moved from the
Black Rock desert
where it was erected for Burning Man in 2010 to Treasure Island in the middle of San Francisco Bay. Bliss Dance brings a lot of tourists to Treasure Island to view it and the views of the city.
A really well choreographed light show goes on every night, arrays of LED lights surrounding the sculpture and from within, light it up with a multitude of colors and reflections from its mesh surface.
Black Rock Arts
Ross