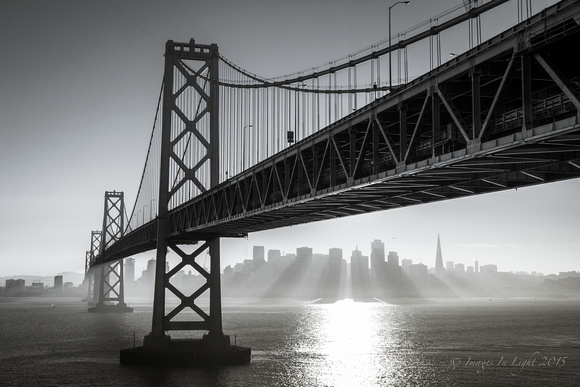 The Bay Bridge: 5D Mk III, EF24-70 f/2.8 II L
Its not always easy to see in black and white, I use my iPhone 6 sometimes for visualizing what a scene may look like in black and white, when I set it to B and W it is a very useful tool for that.
The City by the Bay image above was a super high contrast scene that had little color other than the very bright sun, it made an ideal setting for black and white photography. My initial thought was to wait for sunset and shoot a low light scene, but this light presented itself to me, so I walked down the bank until the bridge blocked the sun and revealed the the beams that where initially hidden by the veiling glare of the bright sun.
Metering in live view helped to reduce the contrast so I could reveal detail in the bridge and still have the light beams highlighted on the city.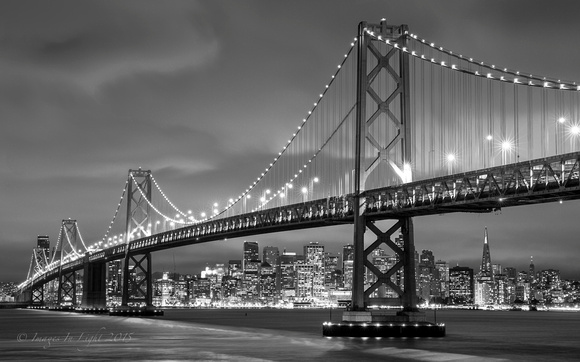 Another image I didn't originally see in B and W. I like both
the
color
and the B and W versions.
More Black and White images
here
Ross