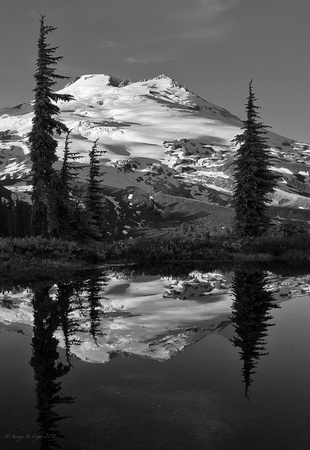 Image: 5D Mk II,16-35 f2.8 L, 23mm at f10, 1/50 sec, hand held 3 stop GND.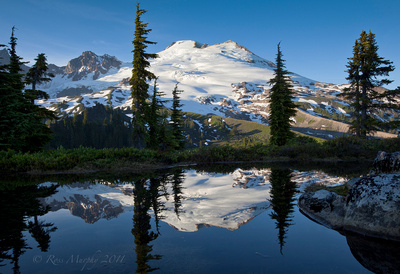 Mt Baker from Park Butte
Image: 5D Mk II, 16-35 f2.8 L, 29mm at f16, 1/25 sec, hand held 3 stop GND.
Larger Image
Definitely one of the most beautiful hikes in the state,
Park Butte
on the south side of Mt Baker or Kulshan (the Indian name) just a couple hours from the trail head and just 2 1/2 hours north of the Seattle area.
Three trails lead off to different parts of the mountain, photo opportunities abound on these trails, with Kulshan in view most of the time. Get up Railroad Grade to climbers camp and to see a glacier tumble off a cliff or make your way up the Roman Wall to summit the mountain. Great wildlife opportunities all summer and fall color the first week of October.
Black and white conversion done in Lightroom.
Ross
Images In Light